Specfication
Full Data
Inquiry
Rubber flexible flexible connection, also known as rubber expansion joint,

Performance: High elasticity, high airtightness, corrosion resistance, and weather resistance. It is made of high-strength, cold and hot stable polyester cord fabric, which is diagonally crossed and compounded with it. After being subjected to high pressure and high temperature .Molded and cross-linked into rubber spheres. Its internal density is high, it can withstand high pressure, and its elastic deformation effect is excellent.
Product structure: The product structure design has a high section curvature, long curves, and has a large multi-directional displacement function. These properties make the rubber expansion joint more widely used in chemical plants with low medium temperature and high corrosivity, such as phosphoric acid, phosphogypsum to produce ammonium sulfate, ammonium phosphate, sulfuric acid, chlor alkali and other plants, effectively replacing metal .The use of expansion joint can greatly save the cost.
Product description of rubber expansion joints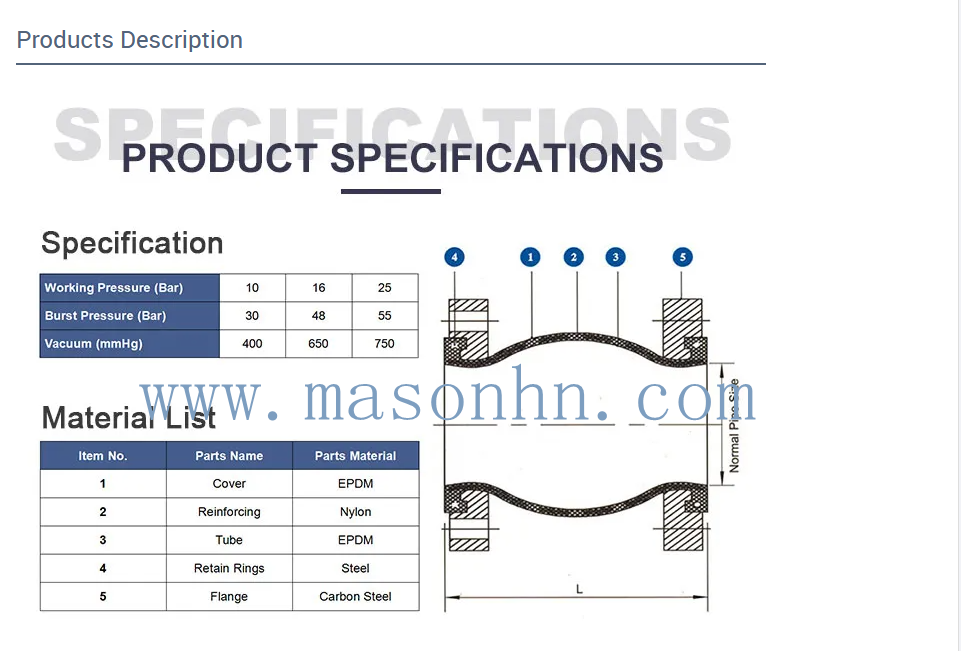 Internal structure of rubber expansion joints