Specfication
Full Data
Inquiry
Fabric Expansion Joint can be widely used in the field of thermal power, metallurgy, chemical industry and cement. Fabric expansion joint has the advantages of high temperature resistance, corrosion resistance, logical structure, simple installation and maintenance.
The fabric expansion joint works based on the high elasticity, high air-tightness and medium resistance of rubber and the flexibility and heat resistance of fiberglass fabrics
The product is designed with short metal pipes and flanges connection with fan and air duct on two ends so as to compensate for the thermal expansion needed by operating air duct and for the displacements.
For the main materials are rubber or finer fabrics and the fibers have features of temperature preservation and thermal insulation, no reserve thrust and light weight, it needs no pipe bearing and saves lots of materials and labors..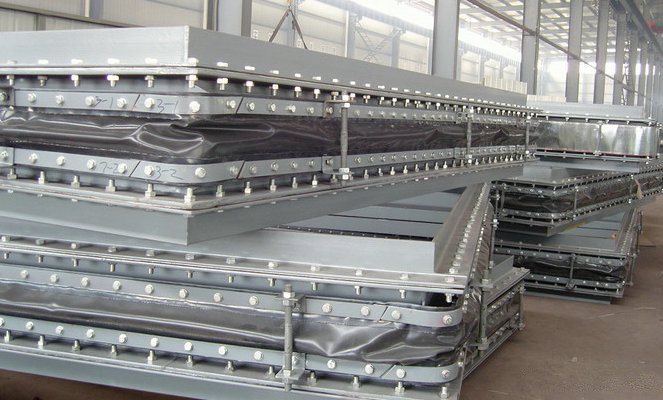 ZB Fabric Expansion Joints
Non-metallic expansion joint silicone skin USES:
1. Thermal power plant, boiler, gas turbine exhaust system, dust removal system.
2. Petrochemical enterprises: boilers, industrial furnace smoke desulphurization device, wet, dry, ventilation.
3. The steel mills: blast furnace, converter, such as smoke dust removal system.
4. Smelters, furnace, etc for the exhaust system.
5. Cement kiln dust, dust processing equipment system.
6. Device class: dust collector, absorption tower, air heater and blower equipment import