Rubber expansion joints have been widely used all over the world. Rubber expansion joints have a large domestic market in Vietnam. They are widely used in the construction industry and water circulation. The wide application of rubber expansion joints has driven the development of the local economy.

List of Top 10 Rubber Expansion Joint Manufacturers in Vietnam

1.Zhengzhou Mason Pipe Fittings Co., Ltd.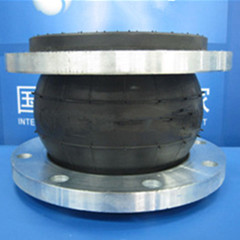 2. Viet Nhat - Viet Nhat Rubber Joint Stock Company
3. Tungshing - Tungshing Expansion Joint Co., Ltd.
4. Thien An - Thien An Rubber Joint Stock Company
5. Phu Sa - Phu Sa Urban Environment and Infrastructure Development Joint Stock Company
6. Gia Tien - Gia Tien Rubber Joint Stock Company
7. Darco - Darco Expansion Joint Stock Company
8. HACICO - Haiphong Rubber Joint Stock Company
9. TVR - Thai Viet Rubber Joint Stock Company
10. Vitas Joint Stock Company - Vitas Joint Stock Company